Friday, Dec. 8th
| Clear, blue skies over London today
Mission
To enhance the unquantifiable aspects of life: empathy, wellbeing, delight, with meaningful design and invention.
Clients
BBC
Blackberry
Braun
Burton
Coty
Google AI
Lego
Logitech
Nokia
University of Oxford
P&G
Samsung
Skoda
Sonos
DESIGN VALUES
Relevance
Empathy
Clarity
Magic
Optimism
Special Projects
We are a design and invention agency founded by designer Clara Gaggero Westaway and magician Adrian Westaway.
We work with brave companies to bring clarity to complex problems, discover new opportunities and transform them into tomorrow's most loved customer experiences and products.
Rigorous research combined with our optimistic approach brings magic, delight and a very human quality to some of the most challenging technical problems, creating value for our clients and adding meaning to the lives of the people we design for.
Our mission is to enhance the unquantifiable aspects of life: empathy, wellbeing, delight, with meaningful design and invention. To achieve this we leverage human insight, technology and the thought process of magicians.
We're currently hiring. Apply
here
.
Clara Gaggero Westaway
Co-founder & Creative Director
Clara is a designer, inventor and educator leveraging human-needs to create meaningful innovation.

Her mission is to improve lives through hopeful and sustainable design solutions that encourage well-being and a healthy relationship with technology.

Whether this means empowering the elderly to use their mobile phones, reimagining the playground, or helping us focus on the present through calm technology, Clara's concepts bring optimism and clarity to where society needs it most.

Clara has designed award-winning products for the likes of BBC, Braun, Nokia, Google, Samsung, Sonos, Lego, Logitech.

A thought-leader shaping the narrative on human-centred design, she has given talks and led workshops globally.

Her critically acclaimed designs have been exhibited at MoMA in NY, Design Museum London and WAGNER:WERK Museum, Vienna.

She is a Visiting Senior Lecturer at the Royal College of Art, a faculty member of Oxford University Said Business School OSLP and has recently been appointed to advise on the Prince of Wales' environmental initiative, Terra Carta Design Lab, mentoring young and emerging designers as they create credible and sustainable solutions to the climate crisis.

She advises entrepreneurs on how to transform compelling ideas into successful businesses as Business Coach at InnovationRCA, the Royal College of Art's centre for entrepreneurship and commercialisation.
Adrian Westaway
Co-founder & Director of Technology and Magic
Adrian is an award-winning designer and inventor whose unique approach to design draws on his two biggest passions: magic and technology.

Fascinated by the similarities between the two disciplines, he joins them together in products and experiences that have the ability to not only surprise and delight but prompt positive change for individuals and communities.

His commitment to using design to address the complex challenges we are faced with has seen him consult with and design for Sonos, BBC, Nokia, Google AI, and, most recently, advise for the Prince of Wales' environmental initiative, Terra Carta Design Lab, mentoring young and emerging designers as they create credible and sustainable solutions to the climate crisis.

A thought-leader on design thinking and sustainable innovation he has led workshops and given talks at Innovate UK, Design Museum, FitBit, Google Creative Lab, MIT Architecture, and is on the Advisory Panel for the UK Design Innovation Network, helping deliver the UK Government's innovation strategy.

Adrian is a Lecturer in Design & Innovation at the Royal College of Art in London and Visiting Faculty at the Copenhagen Institute of Interaction Design.

In 2007 Adrian became the first ever James Dyson Fellow, and in 2012 a Fellow of the Royal Commission of 1851. He is also a full member of the Magic Circle.
Alexa Münch
Senior Designer
When she's not in the studio leading on immersive research, strategy and product ideation, Alexa can be found riding her motorbike, playing volleyball or prototyping a tent to shelter her on her next outdoorsy adventure.

The spirit of exploration runs through her work and has taken her on theme park rides, into the world of sperm freezing, attending guerrilla bicycle protests and investigating charging technology in New Delhi.

A glider pilot since age 16, Alexa might have become a fully qualified pilot, hadn't been for her burning desire to solve complex problems through design. Moving to London from Germany to pursue her passion, she gained degrees in Design and Innovation from Queen Mary and Goldsmith's universities, where she now shares her knowledge and passion for design as a Visiting Tutor.
Matteo Bandi
Designer
Matteo is a multidisciplinary designer whose work is guided by curiosity, optimism and playfulness. With a background across design and music production Matteo's work at the studio spans sound design, product invention and the occasional cake design experiment.

He has a deep interest in calm technology which he explores through his work and creative practice.

He graduated with distinction from the Royal College of Art, and he is currently a Visiting Lecturer at Falmouth University where he teaches Sustainable Product Design.

When he's not in the studio, Matteo can be found creating playful creatures out of waste, improving his folding paper skills or producing music.
Joana Mendes
Senior Visual Designer
Graphic designer and photographer with a flair for typography, Portuguese Joana brings artistic finesse to the world of innovation.

Navigating with ease across different industries and design specialisms, Joana thrives on variety, equally enjoying designing the core product of a healthcare startup as she is revamping the branding and packaging of a heritage wine company.

Outside the studio she is a vegan chef and amateur athlete who spends most of her free time experimenting with ingredients and developing new recipes, as well as training for her latest sports' goals.
Sabina Weiss
Designer & Researcher
Sabina's experience spans interaction design, industrial design and creative strategy in consumer electronics, automotive and lifestyle products.

Sabina received multidisciplinary training in Innovation Design Engineering MA Royal College of Art, MSc Imperial College London that enables her to deliver cross-disciplinary design solutions, while the BA degree at Kingston School of Art and Design focused on design through making and co-design with product end-users.

Outside the studio, she is an occasional apprentice in silversmithing at her dad's workshop - stamping out pieces from sheet silver and soldering or metal turning when time allows.
Pearl Bickersteth
Operations & Sales Lead
With a background in operations and project management, Pearl is our Operations & Sales Lead, supporting our studio and clients in achieving their goals and creating memorable experiences.

Pearl holds a master's degree from Kingston University London and a bachelor's from the University of Virginia, where she was a student-athlete high jumper on the women's track & field team. Pearl was also a fellow in the 2022 British Council's Venice Fellowships Programme. In Venice, she represented the award-winning Sonia Boyce exhibition at the prestigious La Biennale di Venezia while working on a creative project proposal.

Beyond the studio, Pearl loves playing volleyball, globetrotting, and sharing her adventures on her travel blog.
Martha McNaughton
PR & Communications Lead
Martha is a communications consultant working in the sphere of design. From architect practices, to independent craftspeople and product design studios, she works with companies that are driving change and designing for good.

With a degree in English from The University of Nottingham, Martha is an accomplished wordsmith and her skills extend to brand strategy, event management, and business development. Based in London, she has worked for leading European design brands and has overseen communication strategies for markets including Europe, the USA and China.

When not in her trademark Doc Martens, Martha can be found donning her trainers in preparation for her next running event, and her weekends can be spent escaping to Margate or perusing vintage stores in search of a design classic.
Laura Hollis-Ryan
Sustainability Associate
With a background in marketing and development of social good projects, Laura is our Sustainability Associate, advising us on all things sustainability and helping us and our clients to take responsibility for the products and services we create together.

Laura holds qualifications from the Cambridge University Institute of Sustainability Leadership and is a qualified Carbon Literacy Trainer.

Outside Special Projects she's the Founder and Director of Circulo CIC, delivering local projects with sustainability goals and creating community resilience.
Selected Online Press
Archive
2022
2021
2020
2019
2018
2017
2016
2015
2014
Download Press Images
Please use the links below to download press images for each project. To use online for non-commercial purposes please credit fully and email a notice to the address below. For print, video and commercial purposes please contact us by email.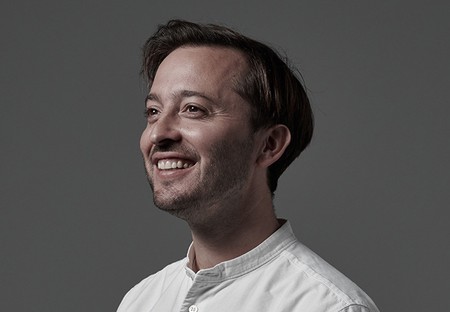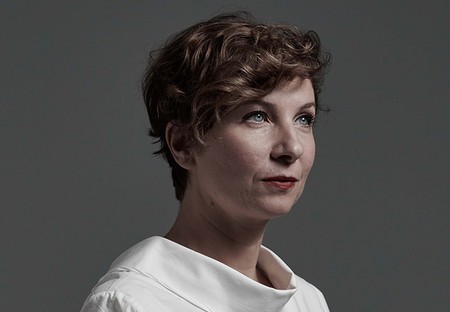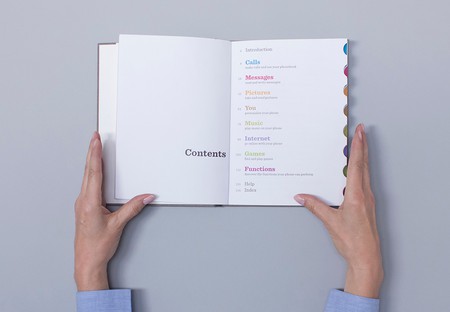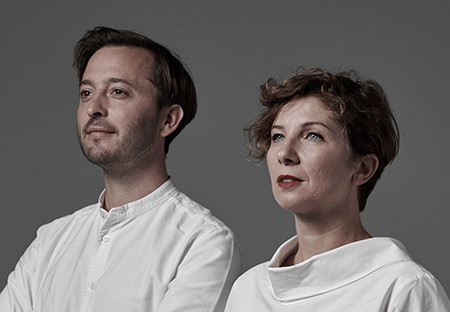 Clara & Adrian Press Portraits