Client
Hoxton Street Monster Supply Store
Brief
Design the next product for monsters and humans to enjoy at the Hoxton Street Monster Supply Store
Solution
Two products that empathise with Monsters living in London
Keywords
User & Monster investigation, product design, design for manufacture, (pro bono)
Packages
Explore - Imagine - Materialise
Hoxton Street Monster Supply Store
The Hoxton Street Monster Supply Store sells products for monsters of any kind, from sugar dusted bogies for ogres (Chewy apple bonbons) to Bottled London Smog (Oak Smoked Water for cooking & cocktails). All funds from this wonderful London high street destination support the Ministry of Stories, a creative writing and mentoring charity for young humans. 

In this pro-bono project we were asked to design the next product for the store, that both monsters and humans will enjoy. The product had to be easily assembled by store volunteers, low cost, immediately clear to understand for both monsters and humans, non-perishable, easy to store and post, and contain a long-lasting 'joke' that works for both locals and tourists. The product had to have whimsical storytelling at the core. 

We firmly believe in our user-centred design methodology, so this project was an opportunity to take our process to the next level; with monsters as our primary users. We explored London from a monster's perspective, and created solutions that recognised the monsters' emotional needs while living in a big city like London. Our research revealed that even Monsters get homesick, and are not so far off from human sentiment when it comes to dealing with the stress of busy London life.

Therefore, we turned something ordinary into something extraordinary, through the power of storytelling. With a resourceful approach, we invented two new products for the shop: 

1. Colouring pencil sets
We turned ordinary colouring pencils into colouring pencil sets for monsters that need to relieve everyday stress with colours that soothe their mind; red pencils named after blood types, green pencils from the 'All Things Mouldy' set, the yellow 'Bodily Fluid' kit, blue 'Into the Depths' pencils, and a special tourist edition with all grey and black pencils representing London Smog. Monsters can use these pencils to forget their perils and engage in some mindful colouring. (This concept was strategically intended as a starting point for further products in the range; colouring books for monsters, special edition sets, or monster pouches to store the pencils).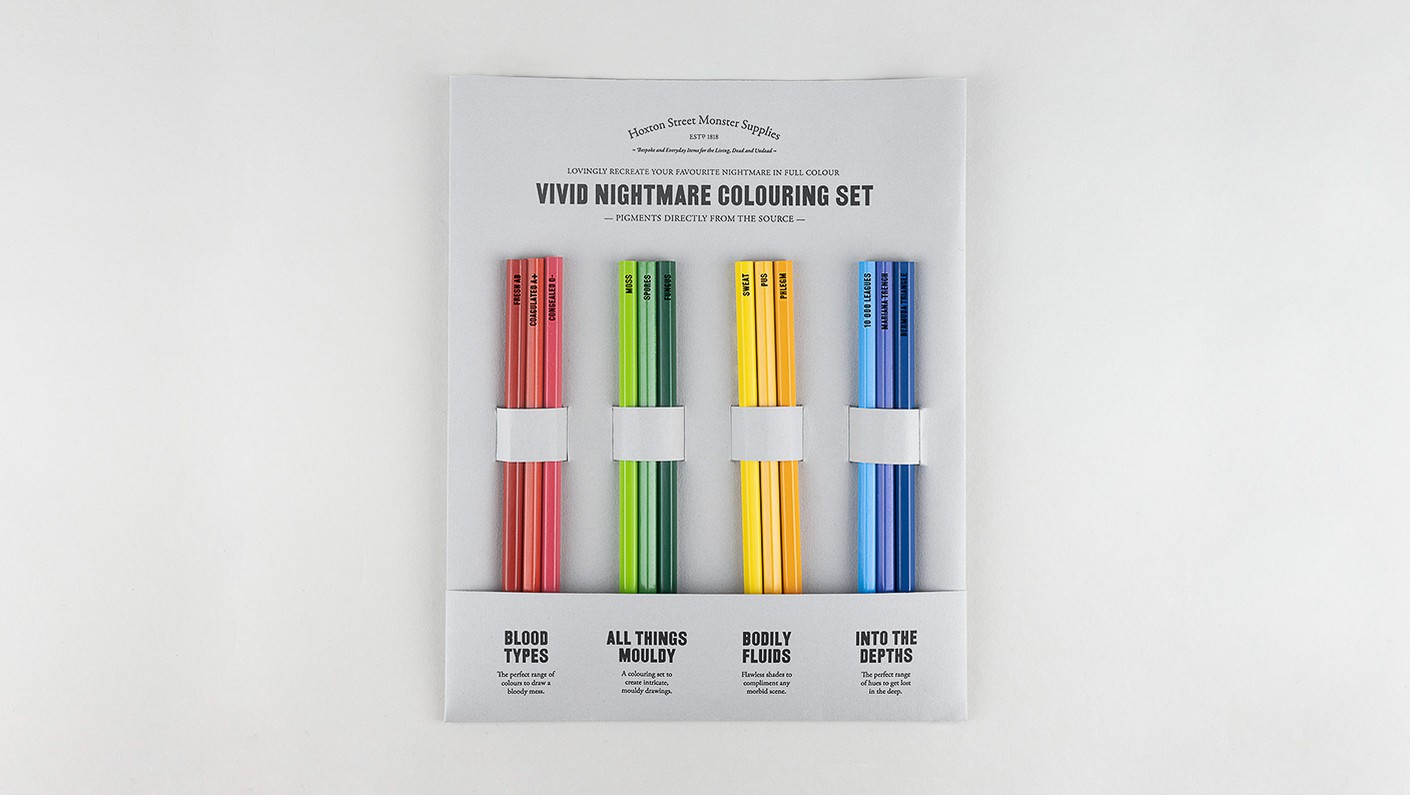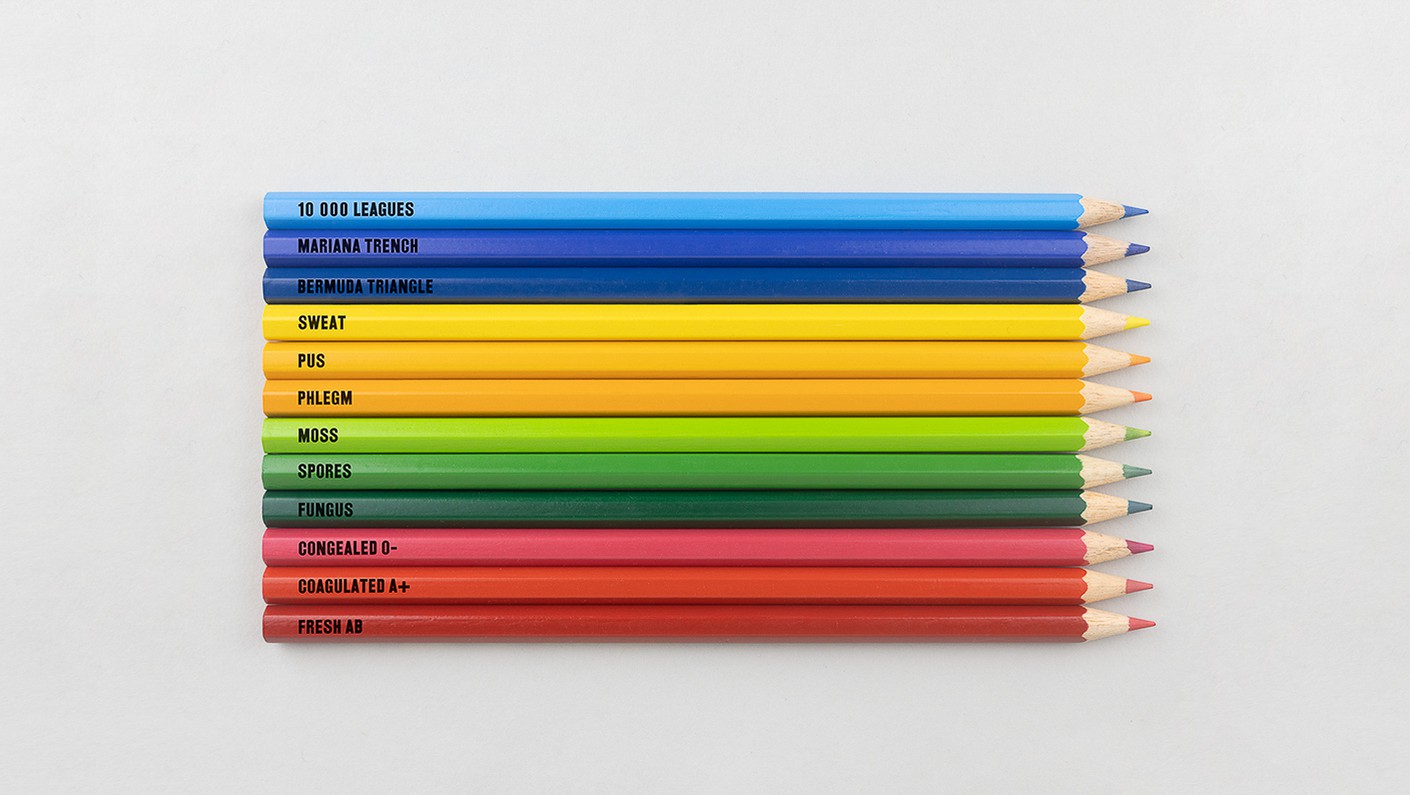 2. Memory Projector
We also invented the Memory Projector for homesick monsters. Especially monsters who live in London miss the howling of the creepy forests and the musty caves. This little metal etched landscape fits perfectly around any tealight, and projects landscapes that make you feel at home directly onto your wall. Made using a metal etching technique, which retains minute and delicate details, this sustainable product is easy to manufacture and endlessly modifiable to represent many monster-suitable landscapes.

We designed the products and packaging for both concepts, each filled with value from the whimsical and empathic narrative. The products were optimised for local manufacture, with all instructions included so they could be assembled by the volunteers in the shop. We delivered a comprehensive pricing strategy and cost analysis, making it as easy as possible for the Hoxton Street Monster Supply Store to start producing and offering the ideas on the shop floor.

Special thanks to Stefano Giuliano for the project's images