Client
Royal College of Art
Brief
Design a space which will increase creativity, collaboration and innovation for twenty-eight highly innovative startups.
Solution
A space designed to inspire incubatees to innovate and co-create together, evolving RCA's mission.
Keywords
Creativity, Innovation, RCA, Collaboration, University, Interior Design, UX, UI, Research
Innovation Centre
The Royal College of Art asked us to design InnovationRCA, a centre for enterprise, entrepreneurship and incubation spread across multiple floors in the new research and innovation hub designed by Herzog & de Meuron currently under construction on the Battersea Campus.

As RCA graduates and first designers of this exciting in-house space for innovation in 2010, it was very important to us that beyond meeting the current needs of the incubatees, our design will reinforce ties between generations of RCA alumni within the space.

Knowledge Transfer
In order to understand the needs and aspirations of both our client and the inhabitants of the new space, we ran an immersive knowledge transfer day at the RCA. With a tight timeline approach in mind we designed bespoke research tools and hands-on activities that allowed us to rapidly understand what worked well and what didn't in the current space and how the space has been used and transformed over the years.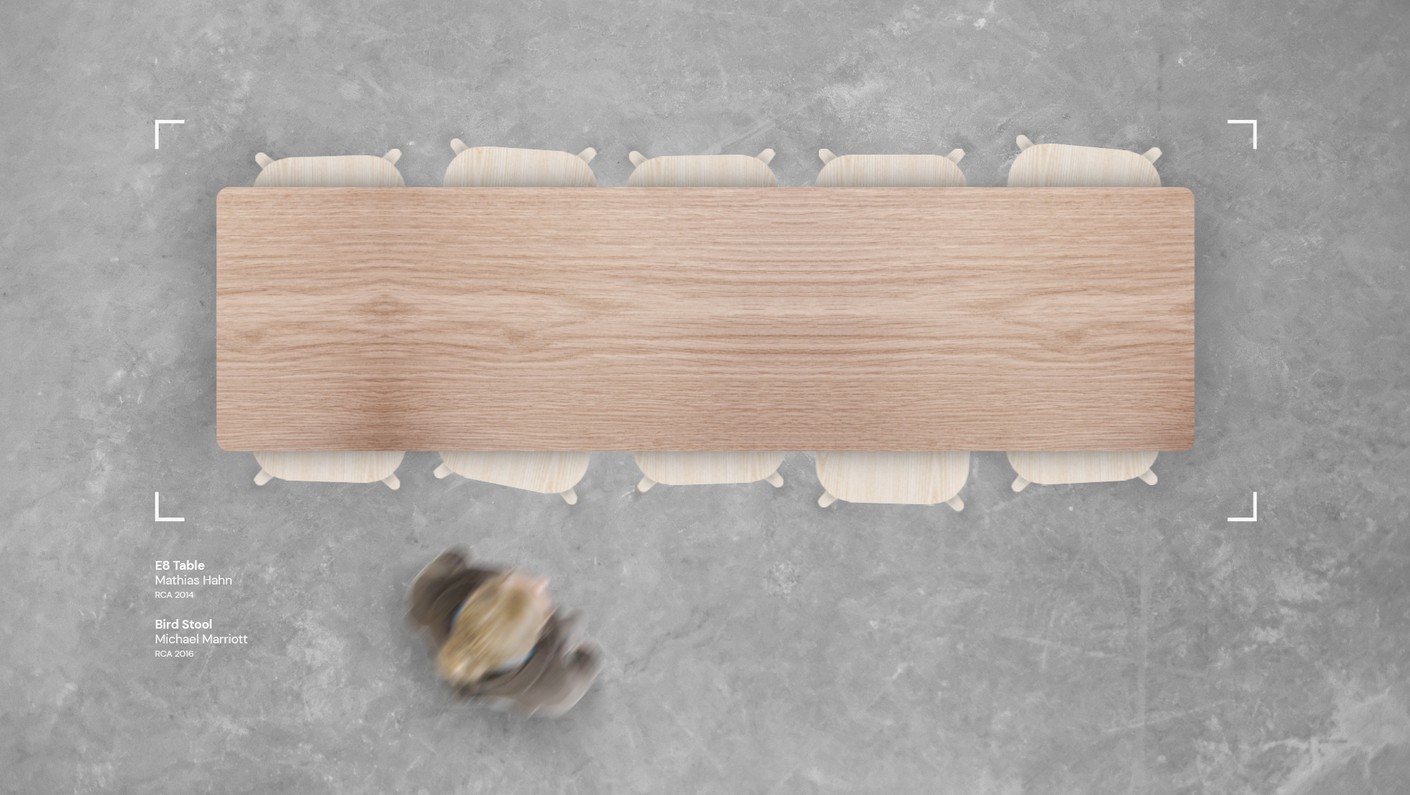 "An inspirational team who combine rigorous design thinking and design processes with magic and inspiration to generate very clever solutions."
Nadia Danhash
InnovationRCA Director, Royal College of Art
Strategy
Keeping in line with the RCA Ethos, the strategy for the new space revolves around growth: of ideas, of individuals and of the businesses that are growing within. Following our research we concluded that the best way to inspire current startup founders to strive for growth was to use furniture, fabrics and products of fellow RCA alumni, showcasing success within reach.

The products used within the space include pieces by Barber Osgerby, Custhom and Michael Anastassiades. The selected pieces are framed by a visual indication on the concrete floor, with an added name and product description tag to celebrate the design achievement.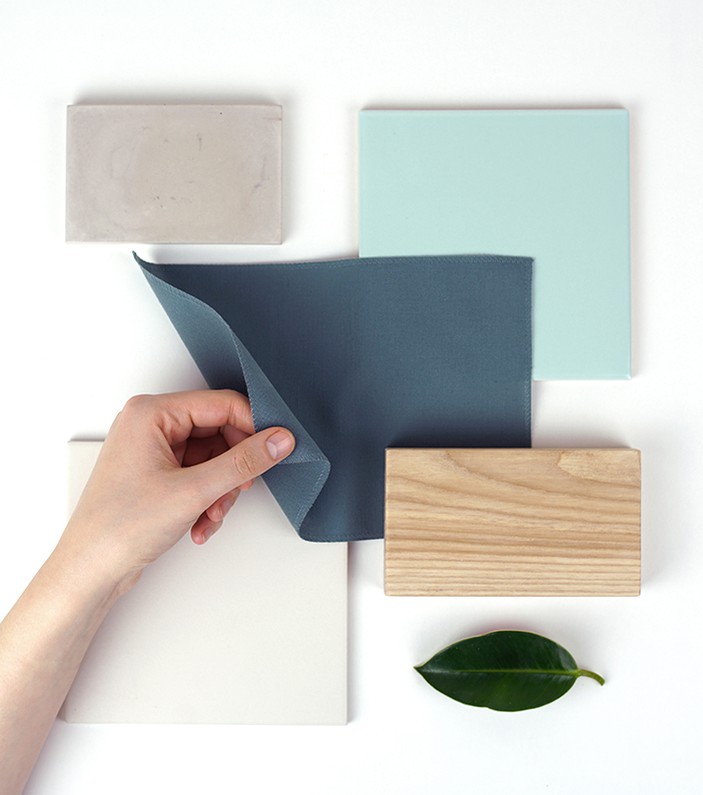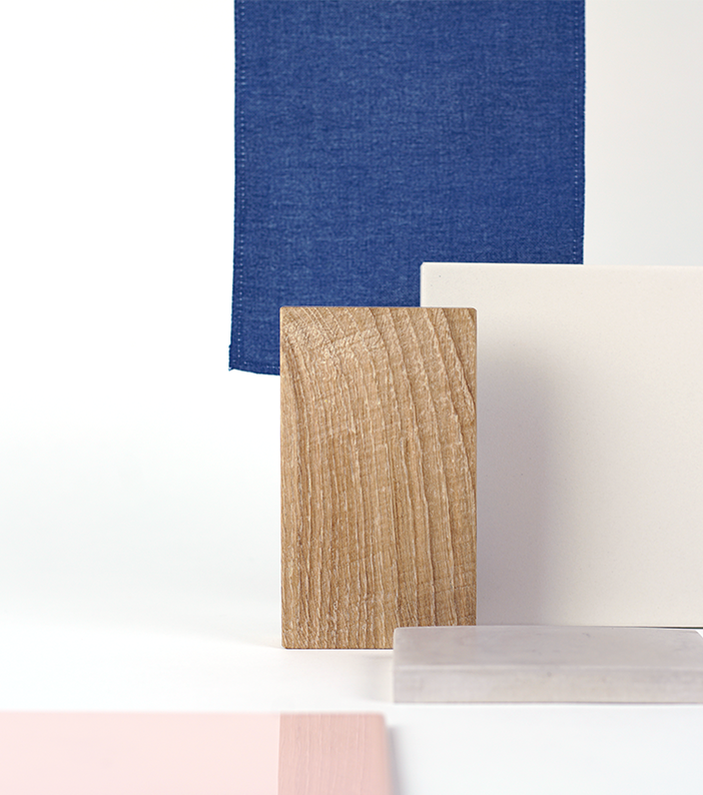 Interior Design
The new home for InnovationRCA is designed around a broad range of space requirements and needs: teams of different sizes and maturity levels, personality types, work modes and shifting moods. This variety made the design journey extremely exciting and resulted in each floor having a specific identity.

Almost thirty customisable and reconfigurable innovative start up offices are now ready to be used, featuring designated spaces for 1 to 1 meetings, investor pitches and tutorials, as well as events and social interaction spaces, a noise lab, a photo studio, a workshop and place to showcase work, ideal to impress investors as they visit.

The space is divided by large floor to ceiling curtains, balancing the concrete interiors with a soft and human touch, and creating a clear separation between designated areas. The curtains aid noise regulation and unobtrusively segregate confidential spaces.

The configurable space allows everyone to take ownership and change it temporarily to suit their needs. The visual indications on the floor ensure a system that allows the space to be reset easily, avoiding a messy shift over time.

InnovationRCA's new home is truly a space where innovation, collaboration and creativity can flourish.