Brief
Design a vision for the future of audio and video broadcasting
Solution
A platform that puts the user at the heart of the interactions, encourages healthy consumption habits and is designed with discovery, anticipation and sharing in mind.
Keywords
UX/UI Design, App Design, Media, Information Architecture
Related Project
Download
Press images

On-Demand Broadcasting
Introduction

We recently worked with one of the largest national audio and video broadcasters to redefine media consumption for the future. We investigated the peaks and troughs of the current user experience to propose a completely novel approach that gives this broadcaster an essential advantage over their competitors. Providing a new international perspective to the industry we challenged the status quo with an innovative solution that humanises the way we consume today.

Over the span of 18 weeks, we delved into user and expert research, conducted more than one thousand minutes of interviews and transformed 1000+ ideas into over 40 concepts. Working closely alongside the client team, we facilitated a two-week-long creative retreat filled with restorative outdoor brainstorms and holistic inspiration sessions.

The work culminated in a selection of fully designed ideas and a concept video that communicates a new product vision in a magical yet realistic way to empower change and align the board and stakeholders.

Whilst we cannot reveal any details, below is an overview of our process, approach and journey.
Background

We discovered that the media landscape has undergone significant changes over the past decade as a fast paced shift towards on-demand platforms has completely re-defined our consumption behaviours. What was once a social experience that united the entire family in the living room has now diversified across various devices, streaming platforms, and a global network of short and long-form content offerings.

Mainstream broadcasters find themselves in competition with on-demand disruptors, user-generated content on social media, and ingenious hacks that make any content accessible from anywhere. This transformation has led to a convoluted, overwhelming, and frustrating experience for users who are managing multiple subscriptions, experiencing choice paralysis*, and feeling more disconnected than ever.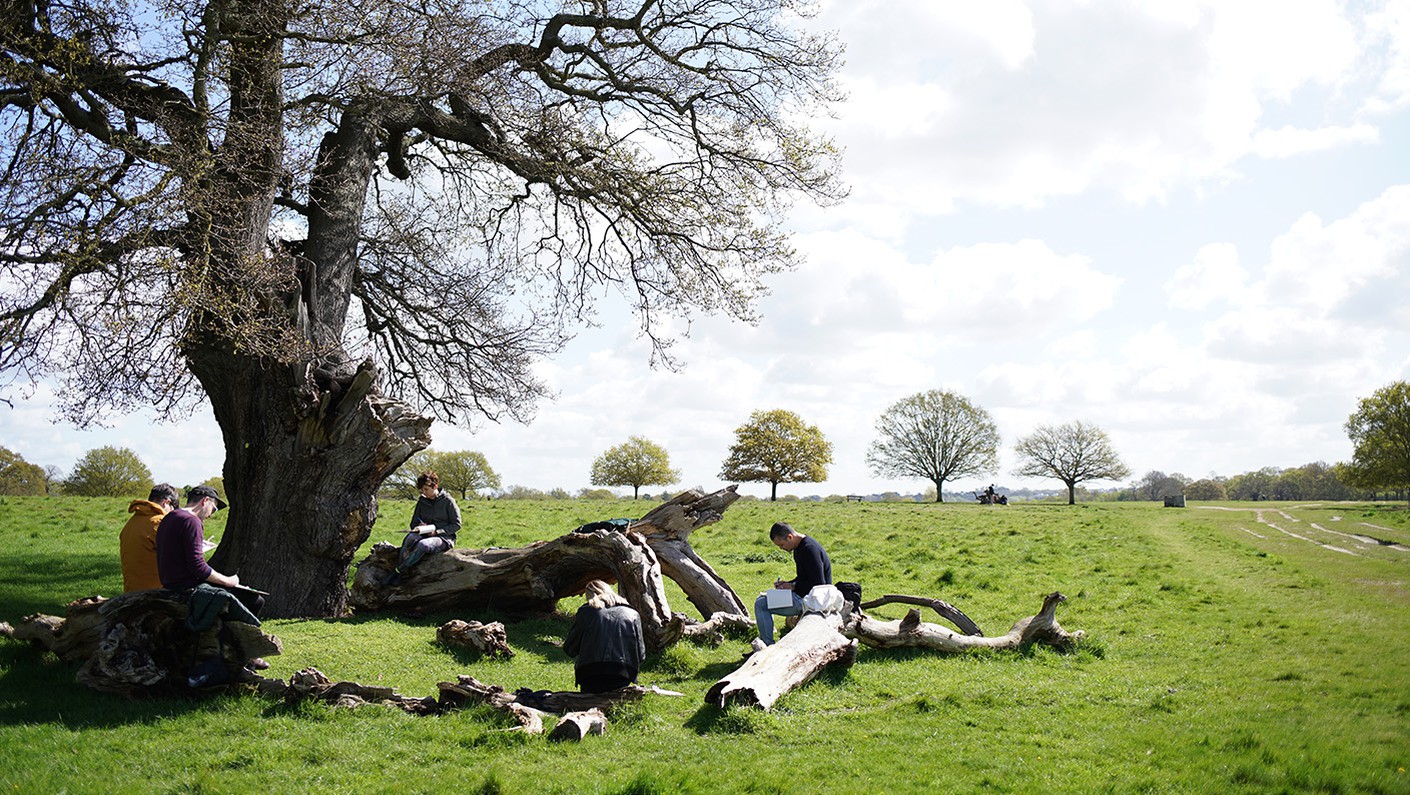 Special Projects is made up of truly good humans with the ability to create a secure and inspiring environment that enabled our team to learn, grow, and seamlessly experience a new and innovative process throughout our collaboration. They not only met but far exceeded our expectations with their extraordinary creativity and unwavering dedication to uncovering our audience's deepest needs and desires. Their team's global perspective introduced a fresh, innovative approach to the project, while their meticulous attention to detail breathed life into new visions, raising the bar for broadcasting innovation.
Anonymous Managing Director, Leading International Broadcasting Company
Insights

To explore this complex landscape we started with a collection of stakeholder interviews to capture the diverse perspectives and needs of the client team.

Following a detailed analysis of existing services we identified opportunities for innovation based on eight immersive user interviews across two continents and five expert conversations across the fields of media consumption, health, bilingual family interactions and content curation.

The need to shift from a platform to an experience focus became evident through user frustrations. Moments of discovery, anticipation and sharing were neglected and have to be considered just as much as the moment of watching content. We set out to design a solution that takes the whole user journey into account. Similarly, as current media consumption is scattered across devices and platforms, there was a need to remove barriers and reduce friction to encourage future facing sustainable behaviours.

We discovered that users are more aware than ever of their media consumption habits, but few industry players are taking responsibility to encourage healthier behaviours. There was a great opportunity to redefine our relationship with media through a user centred, healthier approach that shifts attitudes towards consumption.
The new experience

The vision for the new platform is an innovative approach that puts the user at the heart of the experience. Drawing inspiration from the simplicity of linear TV and the immediacy of social media and leveraging AI technology, our holistic solution solves barriers across the user journey to support healthier media consumption across devices and generations.

Through clever integrations the platform adapts to the user throughout the day to surface the right content at the right time. Interaction cues from popular social media platforms encourage seamless discovery and a re-design of the core architecture results in considerate interactions that are based on user preferences, not on consumption targets.

Reinvented profiles enable hyper-personalised experiences that can be shared collectively and across generations. We even introduced screen free interventions that enable content to live beyond the screen for a full sensorial experience.

This future-proof solution is grounded in today's behaviours and challenges the way we consume content and interact with technology, for a healthier, more human-centric tomorrow.