Brief
Reinvent the blood pressure monitor
Solution
Create a calm and intuitive blood-pressure monitor that reduces anxiety and fits seamlessly into people's lifestyles.
Press
—
Awards
Red Dot Award for Product design 2014
User Experience Awards Finalist
Designs of the Year Finalist
Interaction Awards Finalist
AXA PPP Health Tech Award Finalist
Related Project
Download
Press images

Keywords
Slow Tech, Mindful Tech, IoT, Product Design, Invisible Tech, IoT, Health Tech, UX, UI
QardioArm
A stylish, wireless, and comforting blood pressure monitor that reduces anxiety and fits the lifestyle of people of all ages.

We began our research process by absorbing and understanding the relationship between people and medical devices. In doing this, we involved real people of all ages with experience of blood pressure monitors, visiting them in their homes and at their work to get a feel for the context our invention would be used in.

The research revealed that the design of the monitors available on the market was so medical and stigmatising it often triggered 'white coat syndrome', a phenomenon in which patients exhibit an increased blood pressure level in a clinical setting, though they don't exhibit it in other settings. Moreover, the poor design discouraged people from carrying the monitor with them, which meant they were often unable to take their blood pressure during the day.

According to the American Heart Association, "blood pressure affects half of people aged over 65, and about 1 in 4 middle-aged adults. It is one of the most important screenings because high blood pressure usually has no symptoms so it can't be detected without being measured." Regular measuring is essential in this context.

Our invention had therefore to address three main challenges: it had to resonate with people of all ages, reduce their anxiety and put an end to 'white coat syndrome'. It had to fit people's lifestyle - discretely live in someones handbag like a notebook, makeup or keys. It had to be medically sound and offer a comprehensive picture of the patient's health.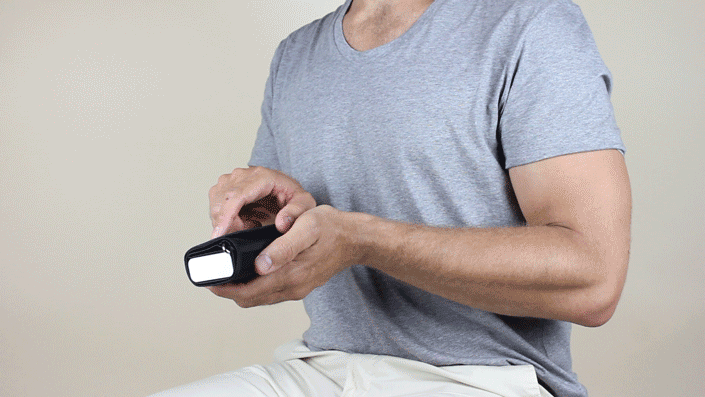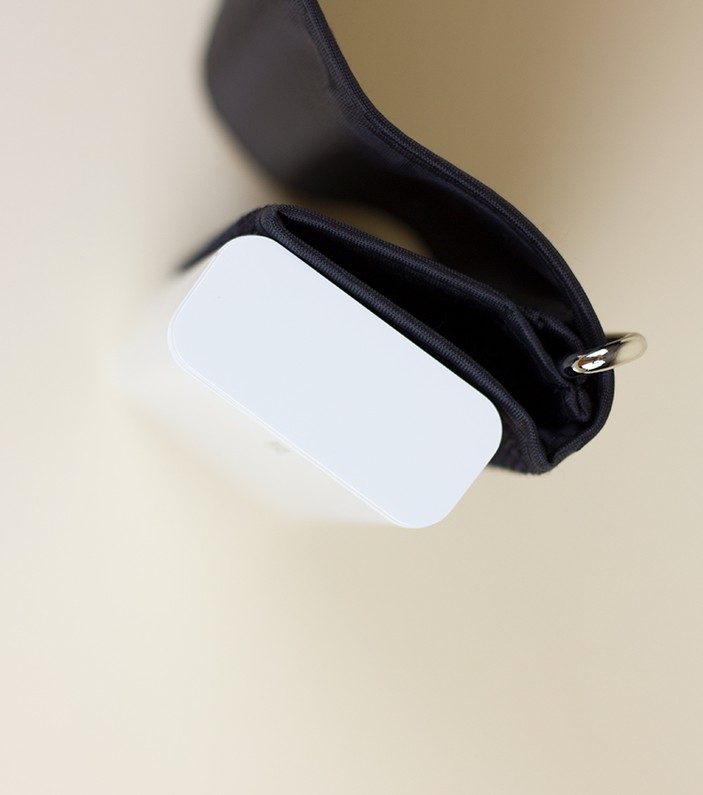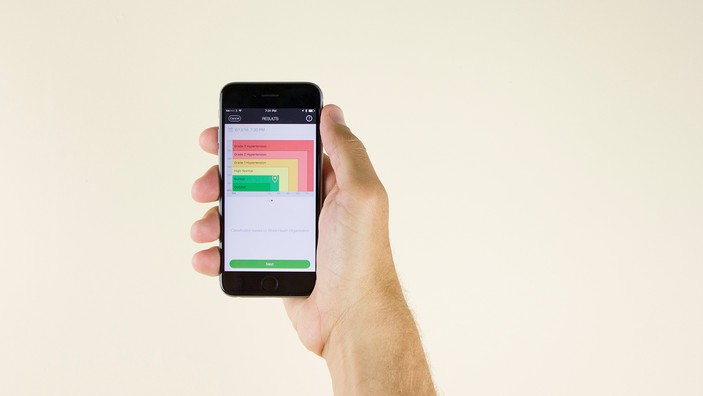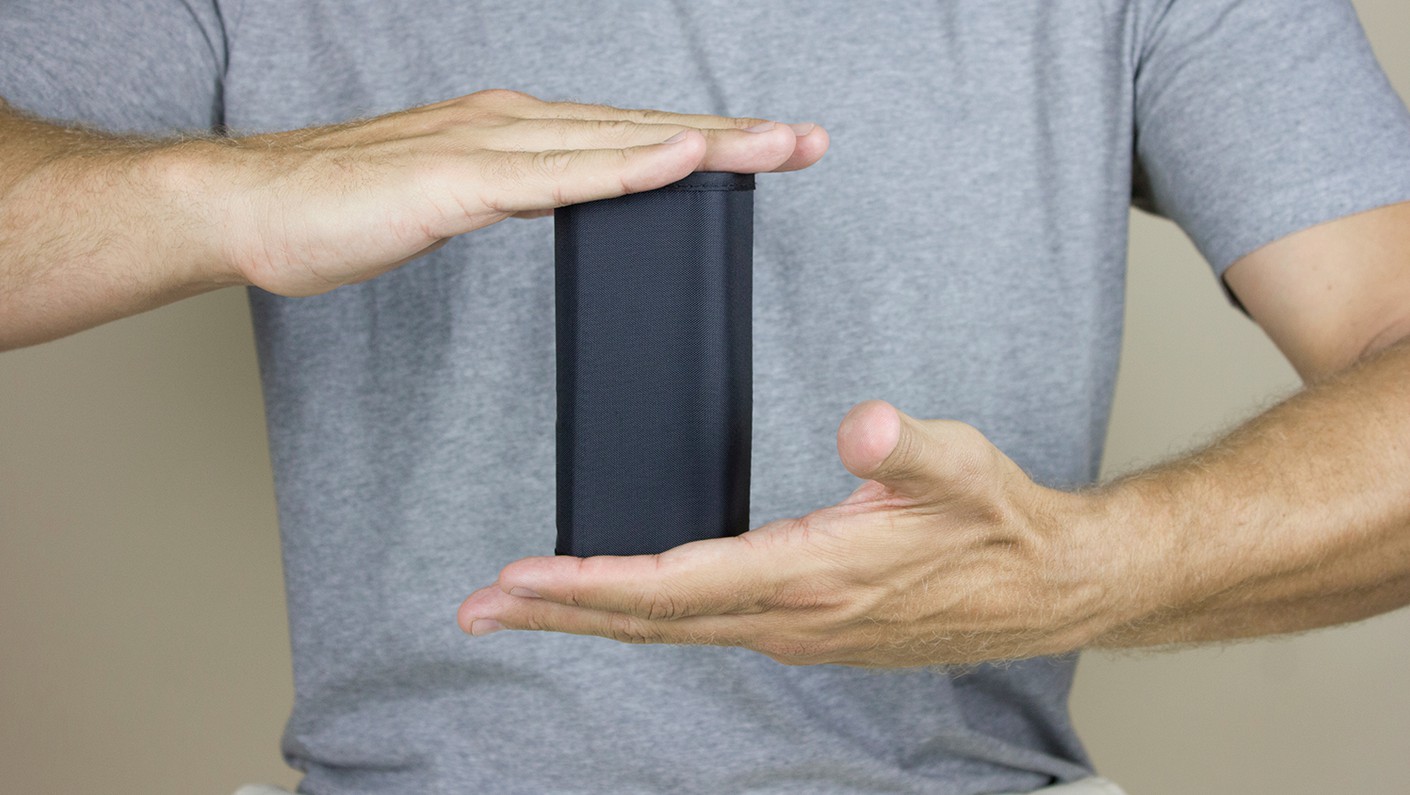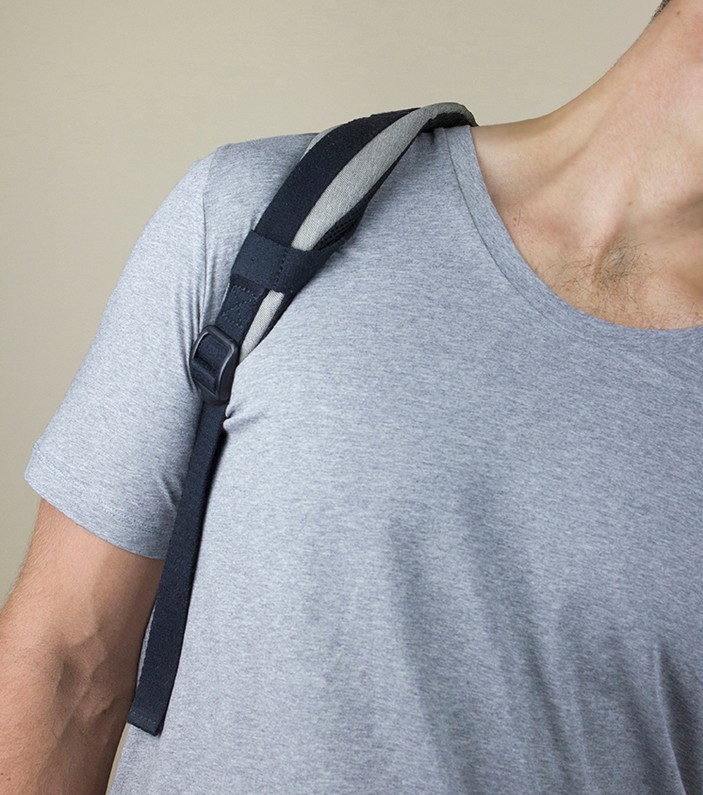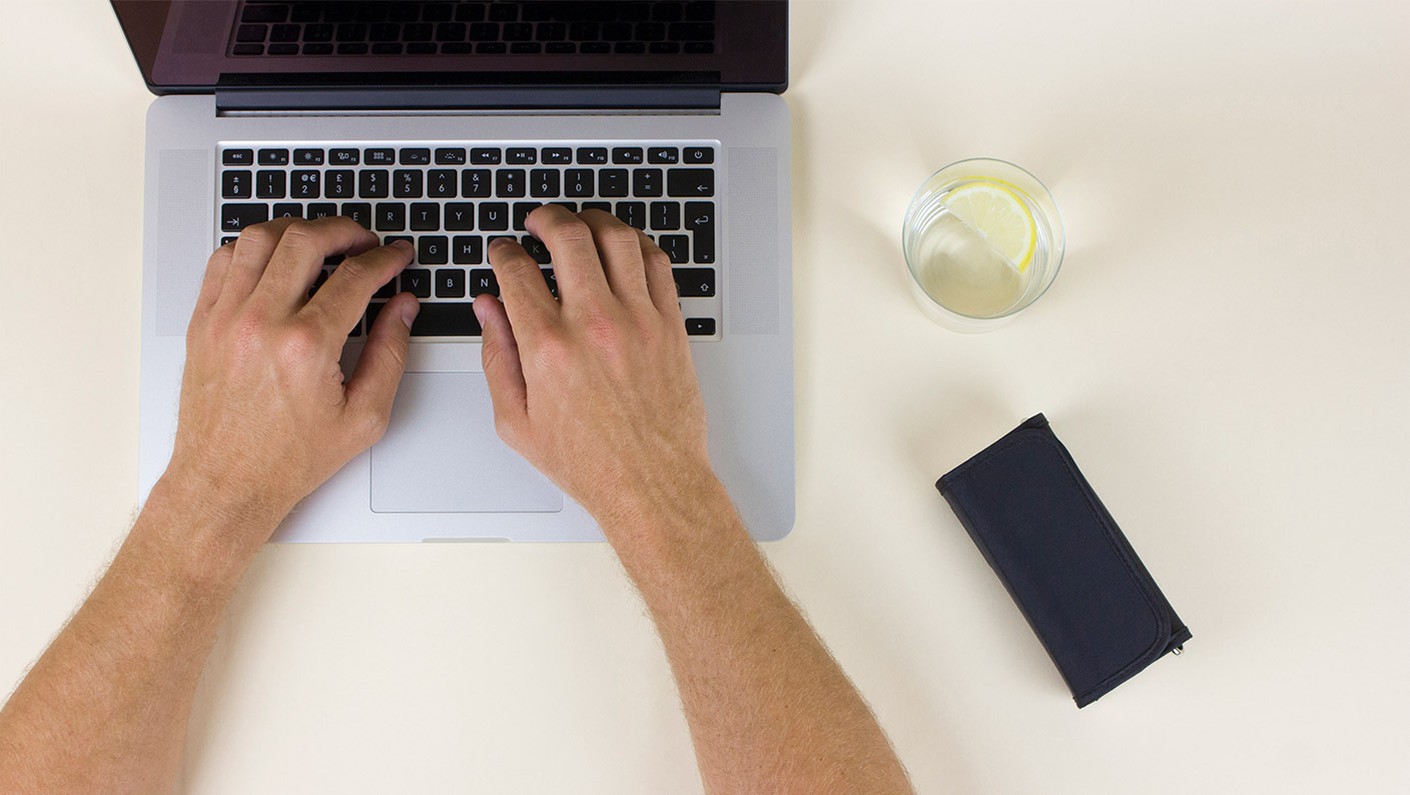 "It brings together functional and emotional factors in a way that is sensitive to people's needs, replacing stigmatising design with product that is more aspirational and relevant to our everyday lives."
Rama Gheerawo
To find inspiration for the product design we looked at the objects people carried in their bags and created a wrap around cover which took design cues from a Moleskine style notebook. Our goal was to create something so calm and peaceful that people would never again avoid to use it, and so stylish, discreet and resistant they wouldn't be embarrassed if it dropped out of their bag.

QardioArm was carved out of all these insights into a comforting and aspirational object that inspires trust. By unwrapping the case, a hidden magnetic switch automatically turns the device on. Then, all of the interactions are performed through the Qardio App. This means that the user never sees readings out of context.

Finally, to reduce the anxiety sometimes experienced when measuring your blood pressure the app has been designed to play a slideshow of relaxing images while the measurement is being taken, so you can sit back and be distracted while you measure your blood pressure every day.

This project shed light on the serious health consequences poor design can trigger and on how, by contrast, human-centred design can be engaged to help improve wide-spread health conditions.

Special Projects founders Clara and Adrian worked on QardioArm at their previous design studio, Vitamins in 2013.