In conversation with Rama Gheerawo
Rama Gheerawo is the Director of The Helen Hamlyn Centre for Design. The Centre is a global leader in Inclusive Design, Design Thinking and Creative Leadership, working with government, business, academia and the third sector.

Rama is an international figure within design - in 2019 he won a Design Week 'Hall of Fame' award, and in 2018 was named a Creative Leader by Creative Review.

1. You've worked and directed The Helen Hamlyn Centre for Design since 1999. We'd love to know more about the history of the centre and the work it carries out, including the SlowMo project which Special Projects also collaborated on.

The Centre was founded in 1991 as a result of the DesignAge action research programme set up by Helen Hamlyn and Roger Coleman - visionaries who saw the ageing of the population, even if neither the design world nor technology world were ready for it. It became a fully-fledged research centre in 1999, widening its focus from design for the ageing population to undertaking design and research projects with industry that contribute to improving people's lives across a range of social needs, including age and diversity; healthcare; and social and global.

One moment, we'll be looking at driverless vehicles, the next moment at the challenges posed by obesity or older age. We do a lot of work in technology, looking at how to understand the customer.

The SlowMo project is a unique digital therapy to reduce paranoia among people with psychosis. Anna Wojdecka, Jonathan West and Ed Matthews from the Centre worked with researchers at the Institute of Psychiatry, Psychology & Neuroscience at King's College London over a four-year period to design and develop the user interface of the first version of the SlowMo therapy software.

Initially, the project asked the question, 'How can we empower people to take control of their mental health and wellbeing using responsive digital technology?' The outcome was a digital platform for paranoia that provides self-management tools for people to take control of their lives.

It's been great to see our long-term collaborators, Clara and Adrian at Special Projects, expand on our research and ideas and design an updated version of the app that is currently being rolled out across three NHS Trusts.

2. Your work has often busted cliches on ageing and disabilities. Which cliches do you see the most perpetuated in technology?

Some of our biggest successes come from getting the people in charge to focus on extreme users. Still today, brands and organisations don't engage enough with their customers during the design process and alienate or discriminate as a result. You only have to look at chatbots on websites, which tend to be white, female avatars that are slightly subservient, to see what I mean.

I think very little design should be happening that isn't inclusive, but the fact is that design excludes many people in different ways. Age, ability, gender, race are the four axes we work with at the Centre. In our thinking, age is not a fixed point and we can experience different ages depending on our experiences. Likewise with physical or mental ability, we are all in some way affected. Stress alone is a cognitive impairment that can fluctuate throughout the course of the day, and which most of us suffer from.

As technology continues to advance, I hope to see even more creations that are designed to provide users with the support and assistance they need to enhance their lives. Optimising design for efficiency is simple because it is quantifiable, but optimising design for emotions is trickier. Those who, like Special Projects, strive to get this balance right and enhance the unquantifiable aspects of life: empathy, wellbeing, delight, can create truly enriching experiences and products.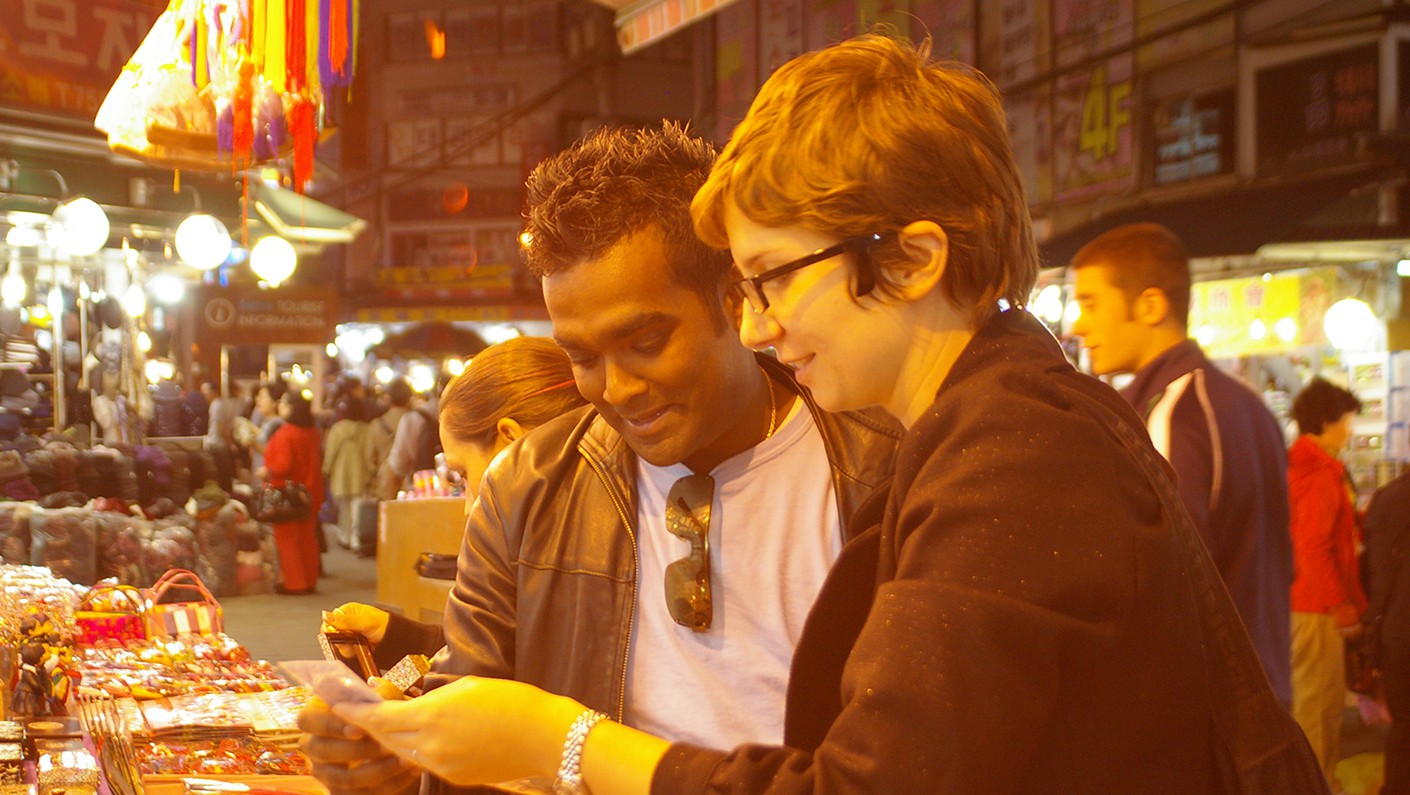 3.You have worked with Clara and Adrian since 2007, before Special Projects even existed. You've been instrumental in their journey and it would be great to get your thoughts on working with them and the shared values and vision that brought you together.
I've known Clara and Adrian for around 15 years and it was our love for people, and our interest in addressing cliches, that brought us together. So often designers put people in boxes and this is the opposite of our approach at the Helen Hamlyn Centre for Design. What we want to do is understand who people are and I know Special Projects share our human-centred approach that puts people first.
I first worked with Adrian and Clara back in 2009 on a project for Samsung who wanted us to help address why not enough old people were using smartphones (less than 5% of the users were sending a text a day back in 2009).
We created an unconventional research journey that involved field visits to homes across Europe, a workshop featuring magic tricks and hands-on activities (e.g. asking our participants to "draw" their mobile phones on a banana, using coloured pencils and stickers gave us a really good idea of people's aspirations in relation to mobile technology).
And what we found is that it was not their age, or their presumed lack of technological skills, but the clumsiness of the phone's manuals that hindered their interactions. By taking a human-centred approach we understood the actual frustrations and set about redesigning the user manual rather than the phone itself.
Delivering our solution in the shape of a book was a way of creating an analog bridge between them and what was until then a very unfriendly topic, technology. Beautifully crafted and easy to understand, the manuals guided the users step by step through the process of setting up their smartphones, empowering people to use their mobiles with a lot more confidence.
4.When you worked with Adrian and Clara, you taught them the power of taking clients on a journey with you. How important is storytelling in design?
Using binary language or technical jargon can alienate rather than empower people, whereas storytelling is a powerful tool to be used both with clients and with the end users. Designing a series of engagements that give people familiar objects and the space to dream is a great way to provoke imaginative responses.
During the research phase of the Samsung 'Out of the Box' project, users were given a new banana and a kit of scissors, glue, buttons, pins, ribbons and craft material, to create a magical banana phone. By using a banana, all references to mobile phones were removed and people were able to concentrate on their aspirations instead of worrying about what was technologically possible.
Using bananas as a research tool was controversial but proved very useful as highlighted
in the paper
we published on it.
5. At Special Projects we are all about creating user experiences which humanise technology in an approachable and delightful way. As someone who also has empathy at the heart of your practice, what are your views on this?
When we talk about inclusive design we think about emerging tech and how it can benefit all types of people. I see myself as a designer as well as a design activist. Design for me is about people of all shapes and sizes, ages, abilities, needs.
SlowMo is a great example of where technology has been humanised in an approachable way. It empowers users to visualise their thoughts and the fast-thinking habits associated with paranoia and slow down for a moment to manage upsetting thoughts. The application of the human-centred inclusive design process gave rise to the analogy of representing thoughts as bubbles, which are transient, can come and go, and can be changed.