Brief
Organise ourselves better in the studio
Solution
A physical and digital calendar, made out of plastic bricks, that makes project and resource planning enjoyable while helping us be mindful of our time.
Press
—
Awards
Part of Designs of the Year 2014
Grand Designs Live UK
Grand Designs Live Australia
Related Projects
Download
Press images

Keywords
IoT, Industrial Design, Mindful Tech, UX & UI Design
Bit Planner
Bit Planner is a physical and digital time planner made out of plastic bricks that magically synchronises with any cloud based calendar to help you better organise your projects and get more out of every day.

Finding ways of becoming more productive has always been a big topic at the studio. As a result, in 2013, whilst at our previous agency, Vitamins, we started toying with the idea of creating a tool that would help us make better use of our working time.

We began by looking at all the different tools people used to organise themselves and learnt that there was a great variety out there, from post-it notes on computer screens and diaries, through to to-do lists and some really complex project planning software. While we loved each of them for different reasons, they all seemed rather incomplete.

We were dreaming about making something that was big, tactile, playful, physical, but also digital and easily accessible from around the world, revealing, but also private, as some of our projects are kept secret for a long time. As nothing quite like this was available, we invented our own calendar made out of plastic bricks that was all of the above and more.

The Bit Planner is a wall-sized board where every row represents a month, every column represents a day of the week, every project has its own colour, and each brick represents a half day spent on that particular project. A little index is kept hidden away to remember which colour represents which project.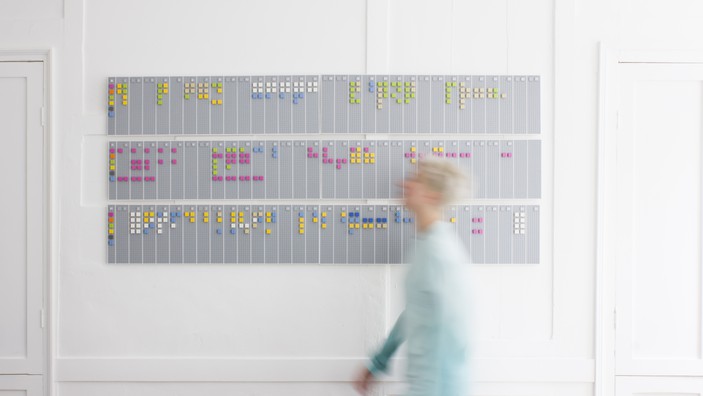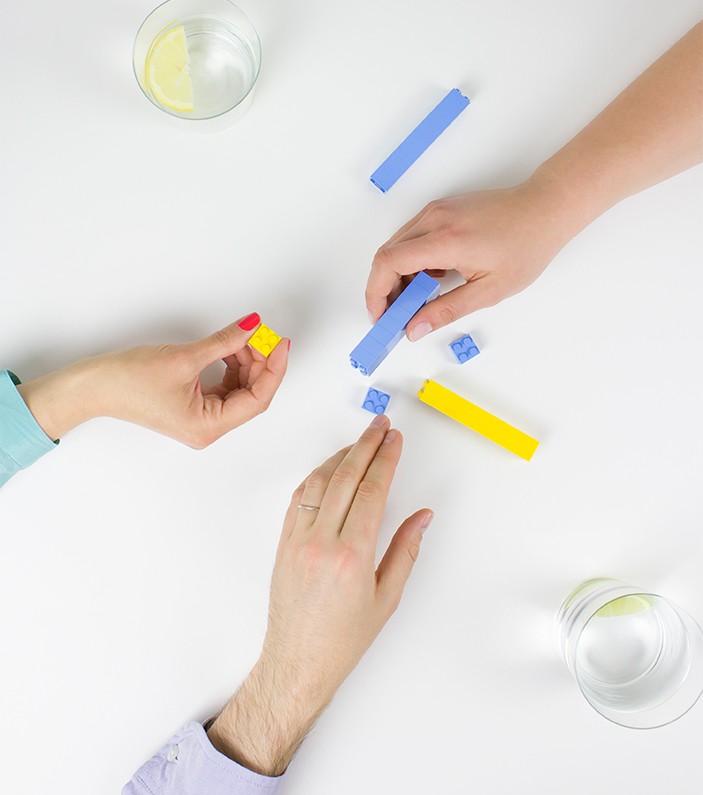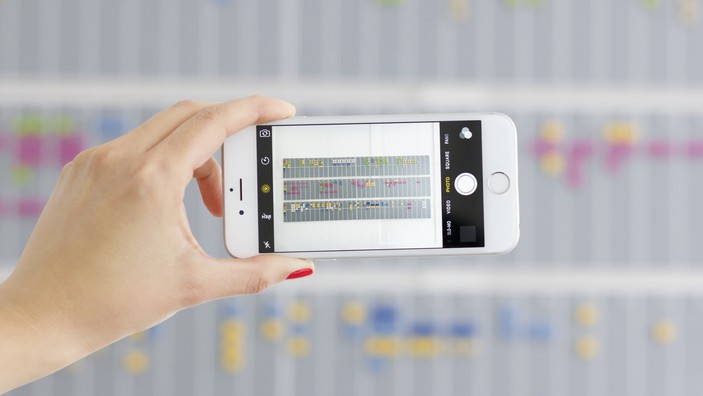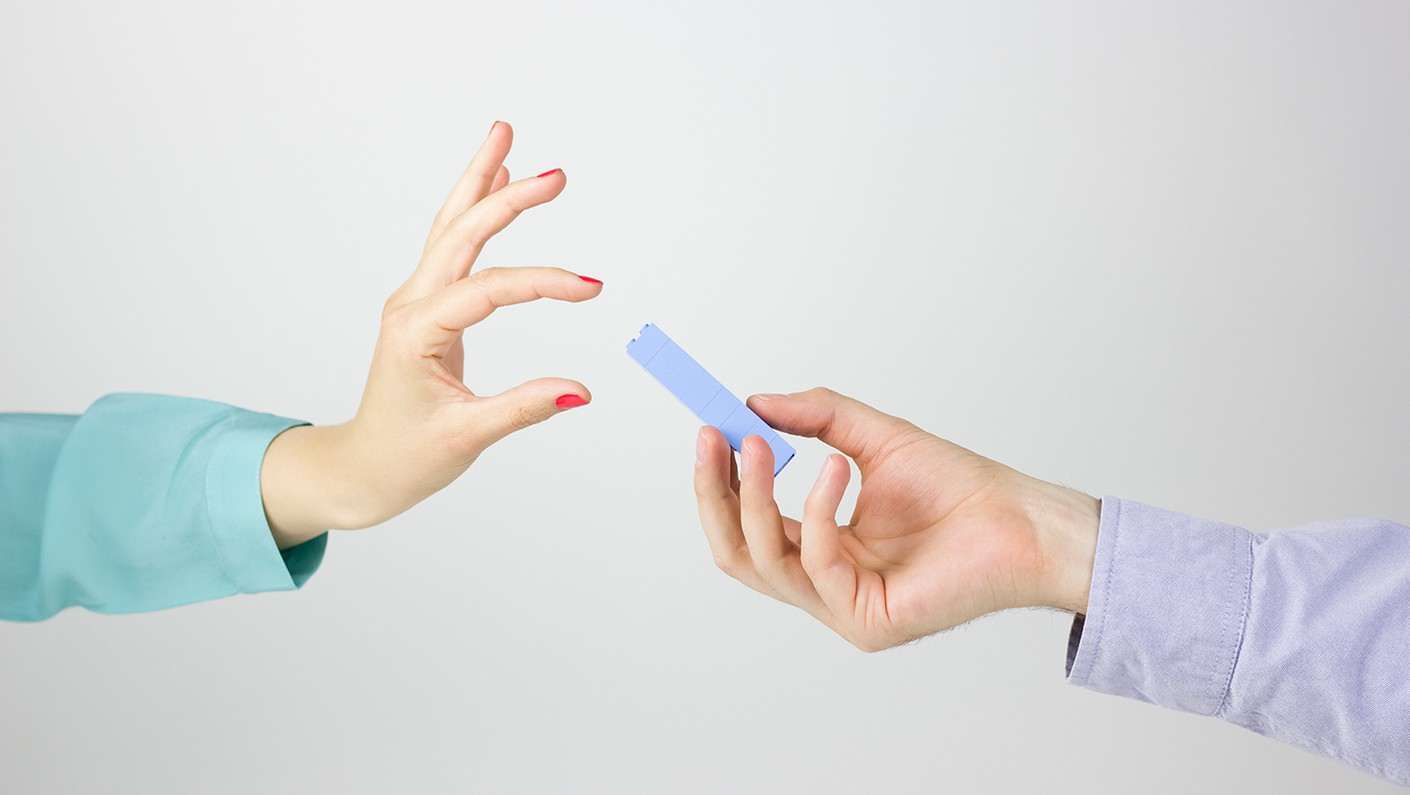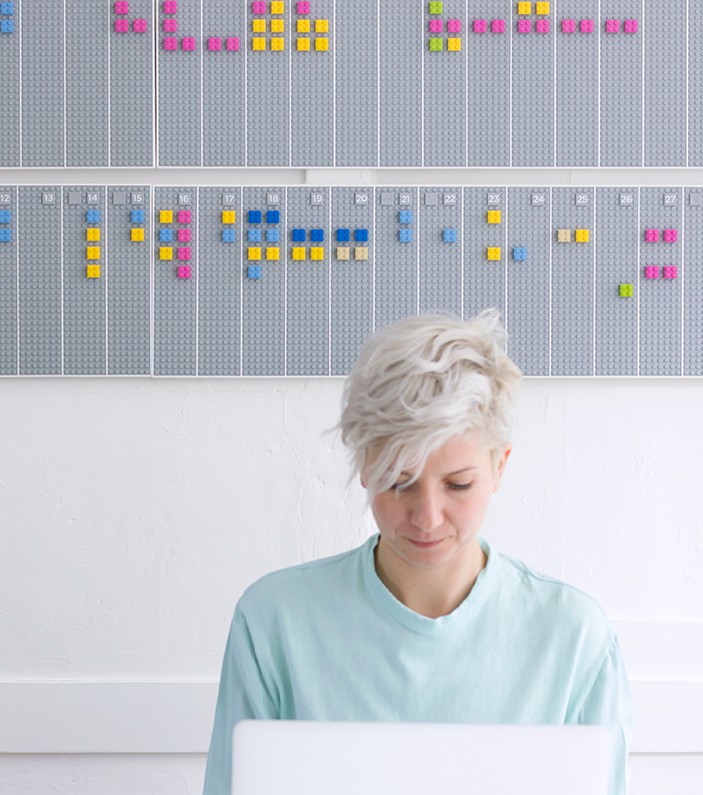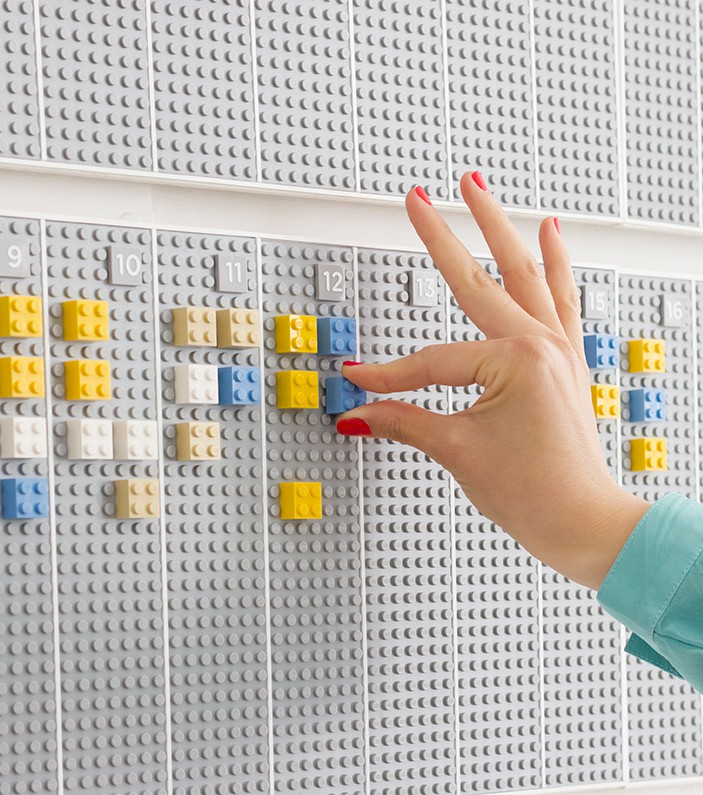 "Finding that sweet spot between a simple, human interaction and high-tech functionality."
WIRED
To synchronise it to your digital calendar all you need to do is take a photo of it with any smartphone. The accompanying app scans the image and searches for the position and colour of every brick. It then connects to any cloud based calendar and updates the information. Ta-dahhh. Magic!
Making the most of the tangibility of analog objects, and the ubiquity of digital platforms, the BitPlanner has been making us giggle with delight when organising our months ahead ever since we've started using it and we are now very happy to announce that a small series is in production. More about the magical calendar,
here
.