Brief
To uncover innovation opportunities for the Buffalo Grid Hub in urban India through an immersive user-led approach.
Solution
A roadmap of opportunities that transforms the charging technology, originally designed for a rural market, to an aspirational service for the urban New Delhi audience.
Keywords
strategy, ethnographic research, service design, immersive research
Buffalo Grid
Buffalo Grid develops mobile phone charging technology for rural India. The technology start-up came to us with the aim to uncover and identify innovation and strategic opportunities in adapting their product for an urban market audience.

The immersive project took the studio on an ethnographic research mission to New Delhi, India. Within a short amount of time we designed an immersive user-centred study that involved user and expert research, places research, vox pops and an aspiration workshop; planned in London and executed in New Delhi, with the aim to absorb as much information, cultural differences and early stage opportunities as possible.

In collaboration with a local translator we were able to capture perspectives of a wide range of New Delhi users during in-depth interviews; from a local chai tea shop owner, a maid who was in Delhi to find work and relied on her phone for business, a student who owned two phones with safety as a main concern, and a bank manager who often listened to traditional Gurbani prayers on YouTube. As part of these interviews, we designed visual communication tools that aided conversations and overcame language barriers.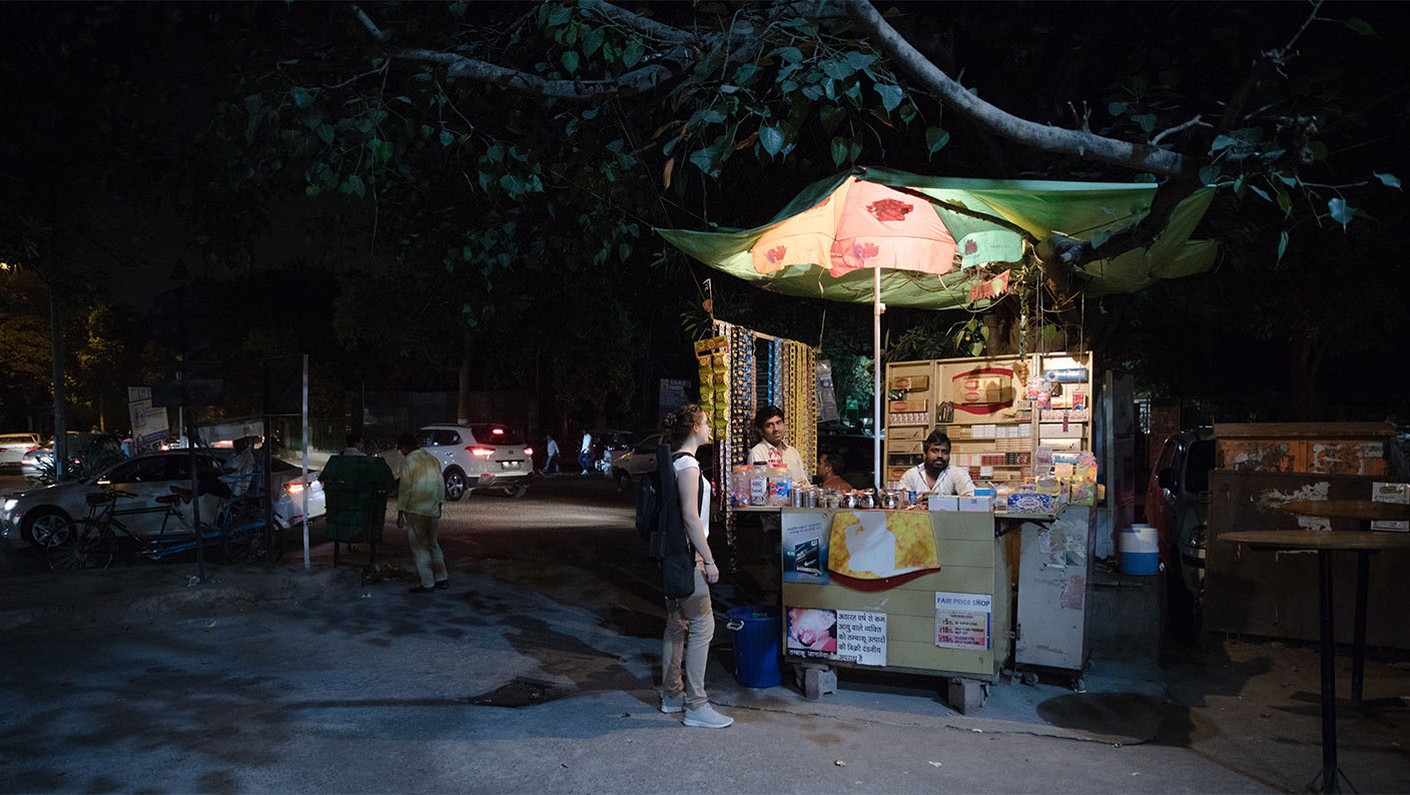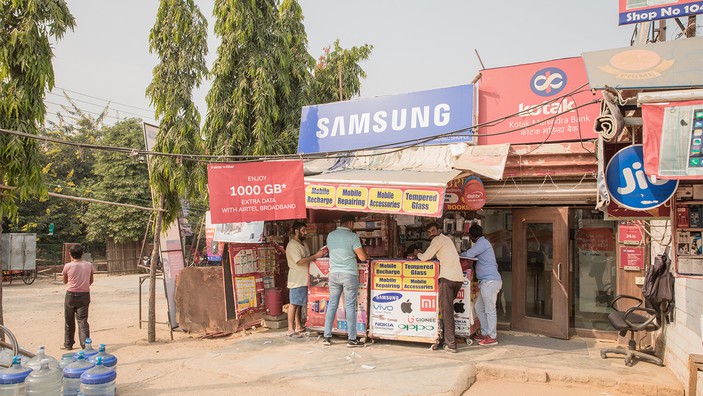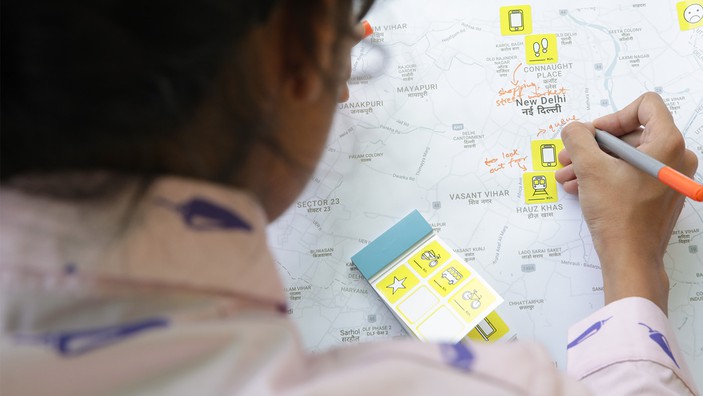 During the immersive week, in collaboration with Rachit Barak, a brilliant local photographer, we explored various potential agents throughout the city who might be able to supply charge as a service. We also investigated how the location and facilities across the city would influence the service provided by the new product.

Additionally, we ran an aspiration workshop with six local design students to capture the vision of an aspirational technology offer in New Delhi of the near future. We investigated technology habits through an interaction mapping exercise, and built physical prototypes using Play-doh to understand core needs and product characteristics. The design students were able to rapidly communicate visions in physical formats, and through collective brainstorming and iterative sharing a strong focus on safety, immediate accessibility and reliability emerged.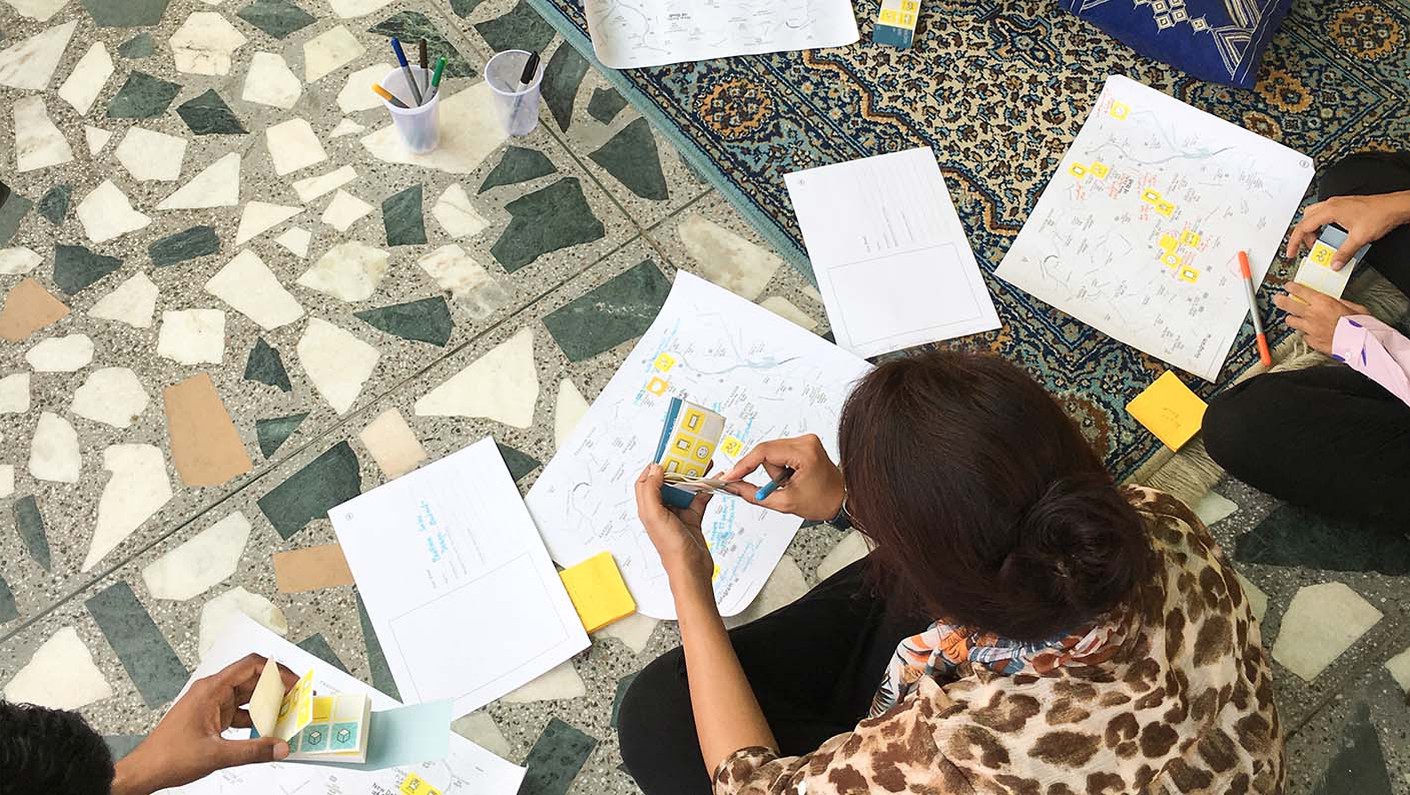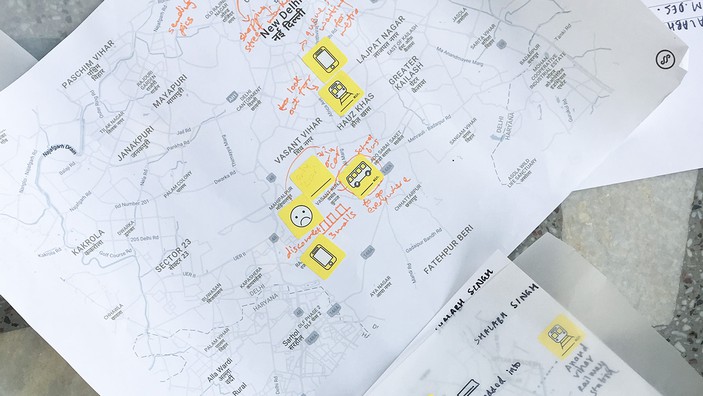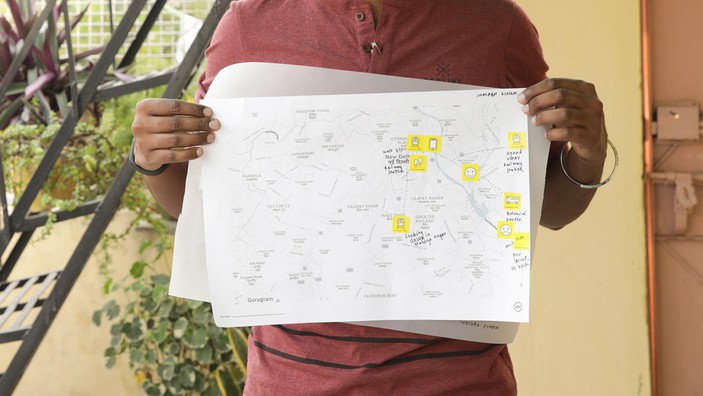 It's crucial for our service users that they have access to mobile phone charging technology, and that our agents are able to sell this to them using an app which is straightforward and easy to navigate when English is a second language. The user-centered research and design from Special Projects are vital to the success of our business.
Daniel Becerra, CEO of Buffalo Grid
A strategic opportunity roadmap set the foundation for our final deliverables, and consisted of immediately actionable first steps all the way to a future-proof service strategy that caters to an urban target audience. Our solution, which can't be shown, transformed the single product into a service offering that matches urban requirements.

This work was part of the Innovate UK Design Foundations programme, encouraging companies to invest in early-stage engagement with customers, users and wider stakeholders through human-centred research.

Images by Rachit Barak and product photography by BuffaloGrid.