Brief
To enable older people to use and enjoy mobile technology
Solution
A phone manual in the form of a set of books that made users feel comfortable around technology, empowering them to explore and engage more with their mobile phones.
Press
—
Awards
—
Exhibitions
Talk to Me at MoMA New York
Design Diversity at Wagner: Werk Vienna
NEW OLD at The Design Museum
Related Projects
Download
Press images

Keywords
IoT, Industrial Design, Mindful Tech, UX & UI Design
Out of the Box
We helped Samsung understand why elderly people were reluctant smart phone users and designed creative solutions around the issue that empowered people to engage more with mobile technology.

When Samsung approached us in 2009 to look for solutions as to why not enough old people were using smart phones (less than 5% of the users were sending a text a day), we felt we were on to something exciting.

To discover what was hindering people's interaction with smart phones we first created an unconventional research journey that involved field visits to homes across Europe, workshop featuring magic tricks and hands-on activities (e.g. asking our participants to "draw" their mobile phones on a banana, using coloured pencils and stickers gave us a really good idea of people's aspirations in relation to mobile technology).

This immersive research journey enabled us to draw knowledge from their everyday experience, picking up contextual cues about their mental models and observing how these models guided their attitude towards mobile technology. Interestingly, the word 'technology' was not brought up at all in conversations, because it was "a scary topic", so we chatted about magic and aspirations instead.

What hindered people's regular interaction with mobile phones, we found out, was not their age, or their presumed lack of technological skills, but the clumsiness of the phone's manuals. The poor design and encrypted terminology discouraged them from even trying to set up their mobile phones. Books, on the other hand were a very familiar and preferred way of learning new skills.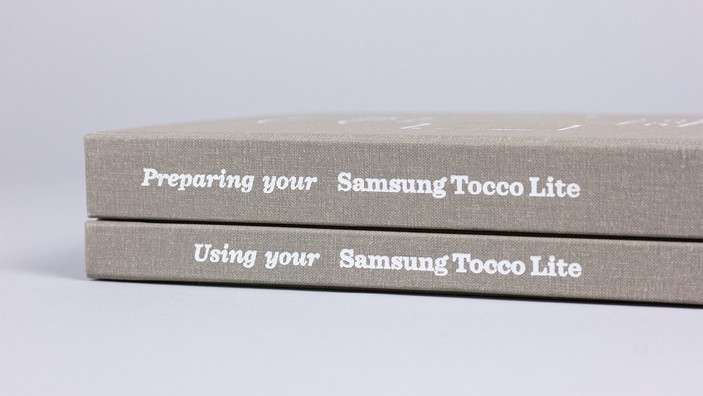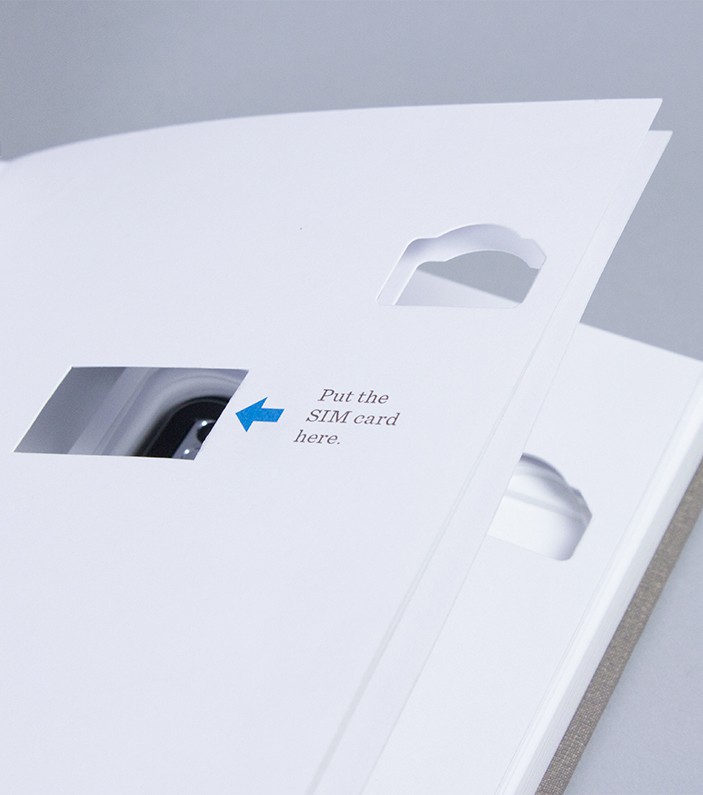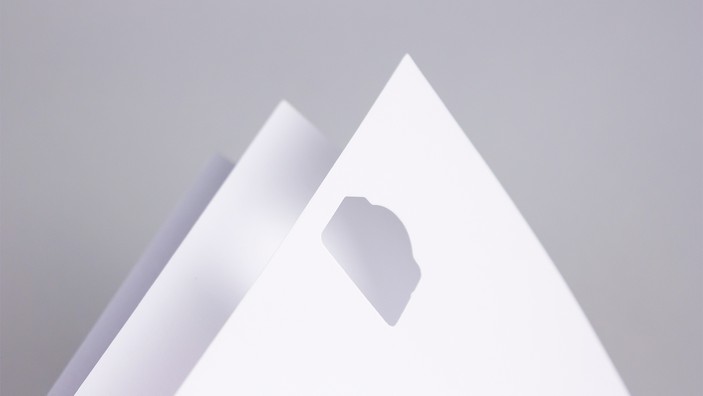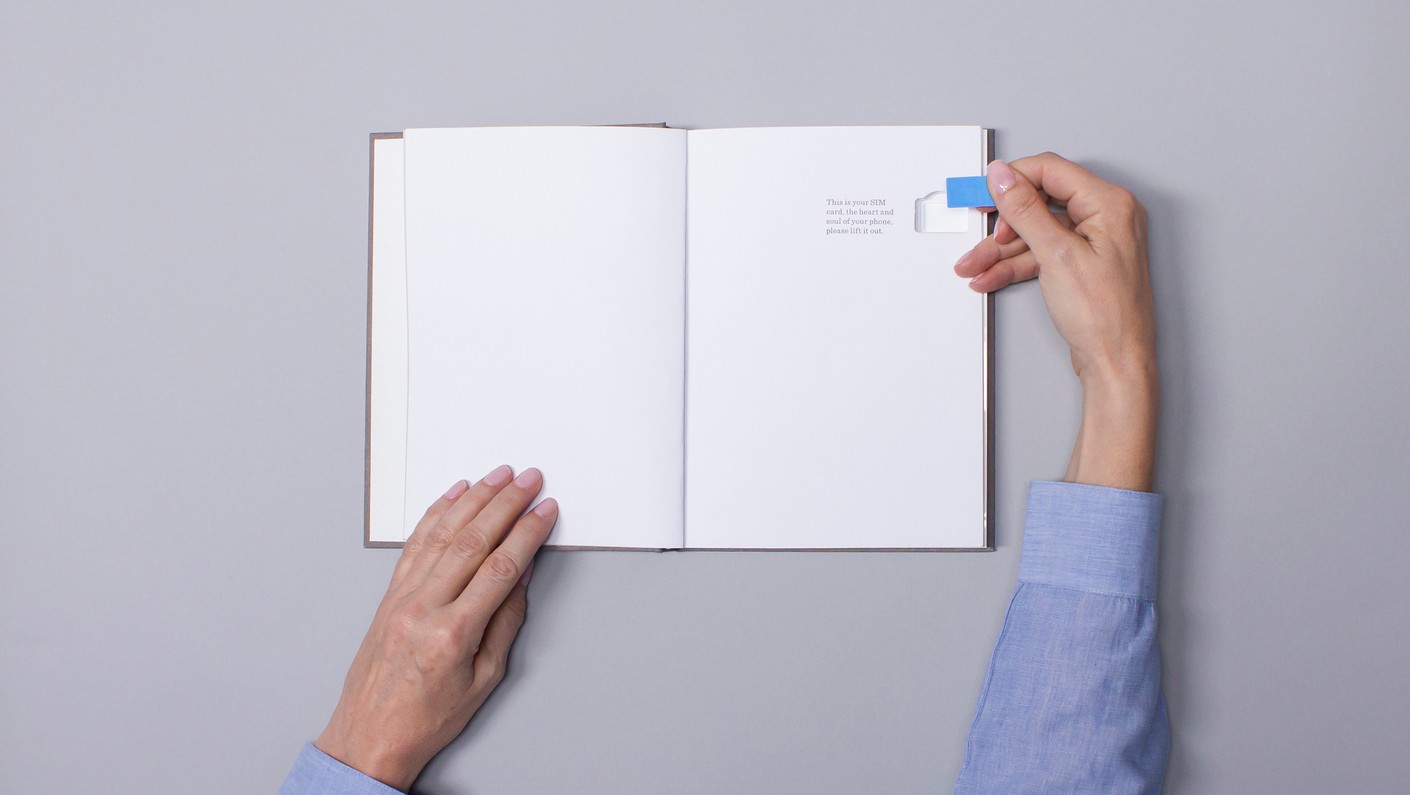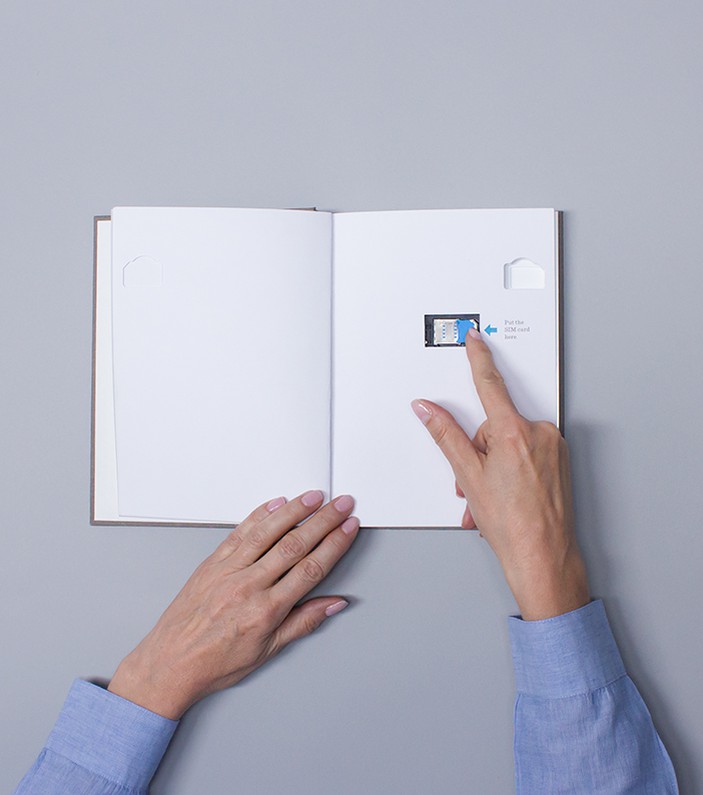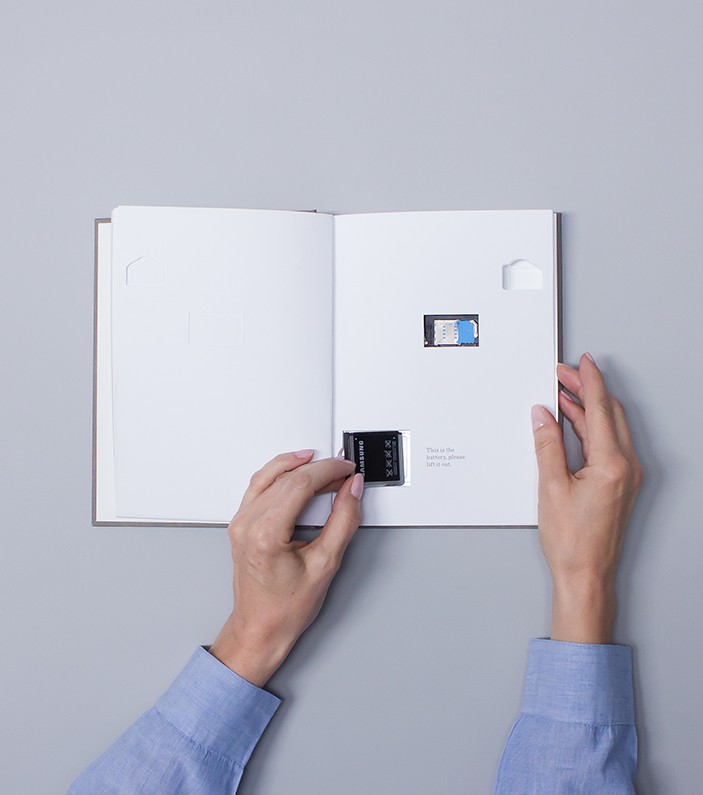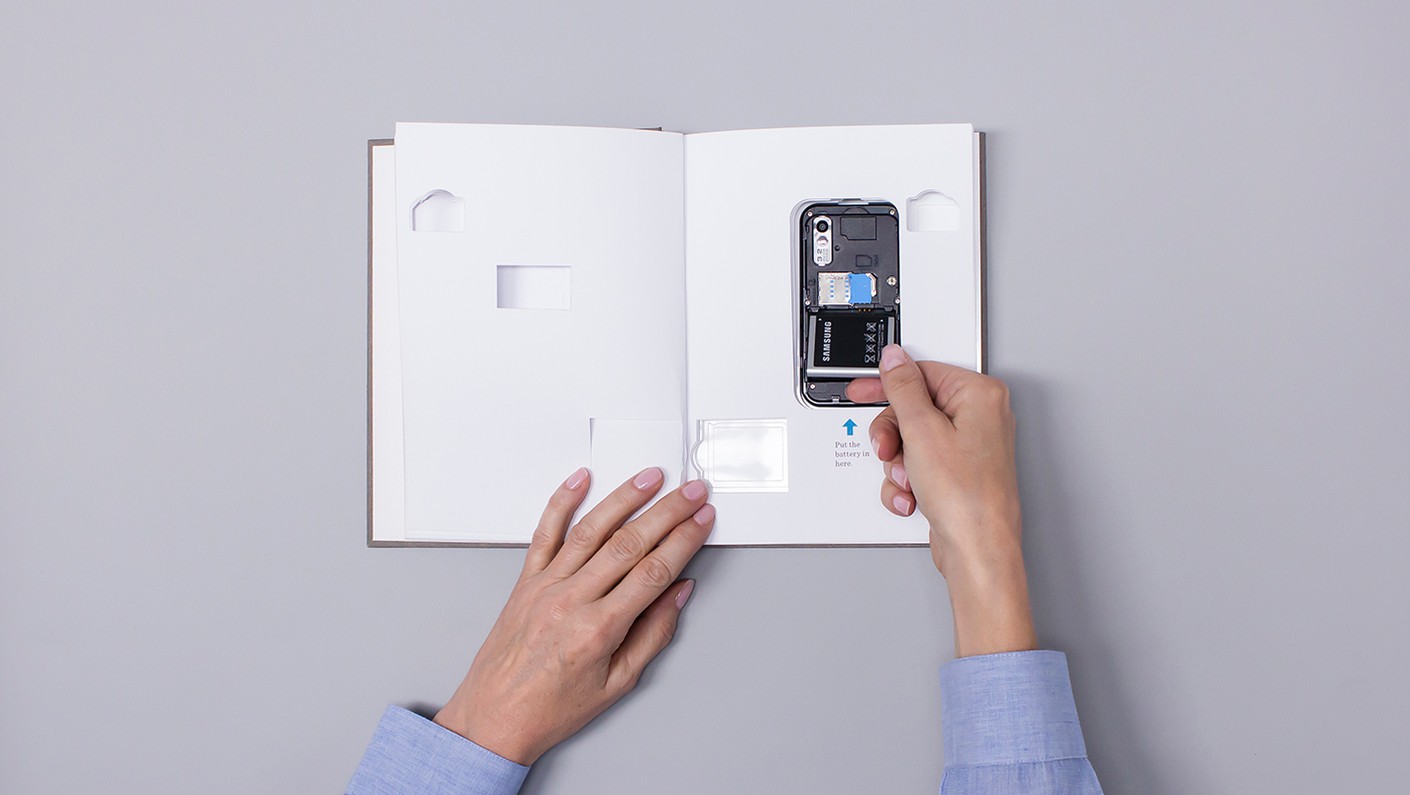 "This is a standout project in the field of inclusive design. It addresses a functional need - technological inclusion of older people - but it does so in a delightful, psychological, almost poetic way. Out of the Box uses a pre-digital archetype of communication that appeals to the older mind…"
Jeremy Myerson
Academic, author and activist in design and innovation
"It was an astonishing and touching experience for Samsung. Thanks to this experience, user centred design was adopted and supported by top level management. Many people agreed that Design Thinking give outstanding results."
Dokshin Lim
Principal Designer of Service Design at Samsung Electronics, Korea
Delivering our solution in the shape of a book was a way of creating an analog bridge between them and what was until then a very unfriendly topic, technology.

Beautifully crafted and easy to understand, the manuals guided the users step by step through the process of setting up their smart phones, empowering people to use their mobiles more often and with a lot more confidence.

'Out of the box' was the only phone manual featured in an exhibition at the MoMA, in New York. It was also shown at Vienna, as part of the exhibition Design Diversity at the Wagner:Werk Museum Postsparkasse – a show that challenges assumptions on design for older adults and calling for a more inclusive design.